Mitas introduces new scooter tire line TOURING FORCE-SC at EICMA exhibition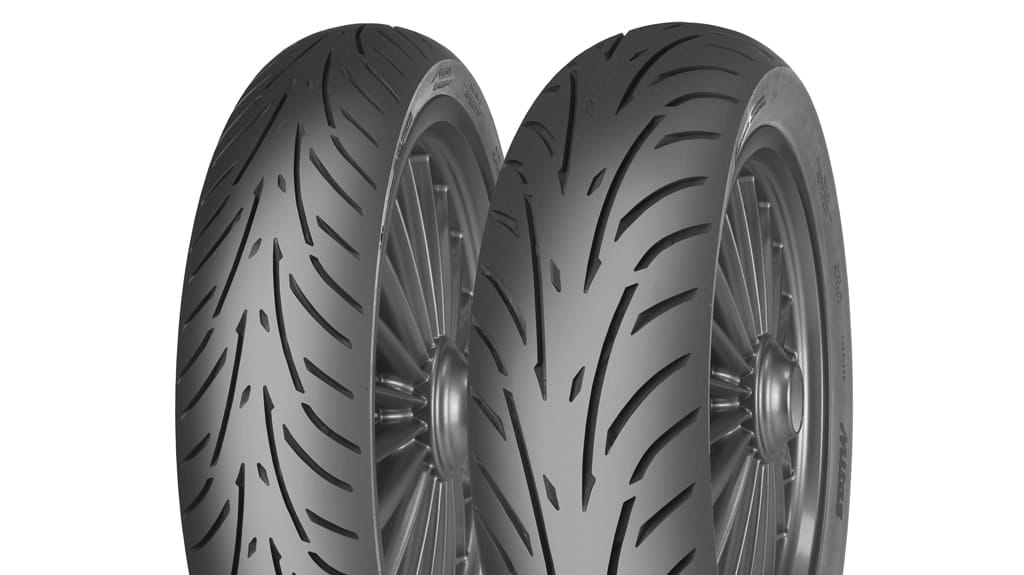 Mitas, part of Trelleborg Group, introduces its new scooter tire line TOURING FORCE-SC, which will be on display at EICMA exhibition (Hall 9, Exhibition stand I 73) from 7 to 12 November 2017.
The TOURING FORCE-SC line is ideal for any scooter type and will be available in a wide range of sizes from 10 to 16 inches.
Ksenija Bitenc, Director of Mitas Motorcycle Tires and Tubes, says: "TOURING FORCE-SC combines all the expertise we have acquired through the development of high performance radial motorcycle tires and our involvement in scooter racing. As a result, TOURING FORCE-SC provides to all scooter riders and their passengers, safe, dynamic and comfortable riding, whether during a short city trip or for longer journeys as well."
The urban tread pattern design was developed using 3D virtual technology and it ensures excellent water displacement and tire wear. Ending before the edge of the tire shoulder, the tread pattern facilitates optimum contact at maximum lean angles. High dimensional stable carcass technology and a specially developed tread compound, provide high riding comfort and excellent handling performance. The TOURING FORCE-SC delivers great stability; precision on straights and bends and grip in all weather conditions.
Bitenc concluded, "The unique tread compound of TOURING FORCE-SC, using end-functionalized S-SBR elastomers together with high active reinforcing filler in combination with special resins, is a guarantee for high grip in wet and dry conditions. Riders start to feel this reliability and safety from the first moment on and through the whole lifetime of the tire."
TOURING FORCE-SC will be progressively available for sale during 2018 and 2019. It will replace the current Mitas MC 13, MC 16, MC 18, MC 25, MC 26, MC 29, MC 28 and MC 38 products throughout 2018 and 2019.
Download the press release in PDF