Mitas celebrates 2020 FIM Speedway Grand Prix world title with Bartosz Zmarzlik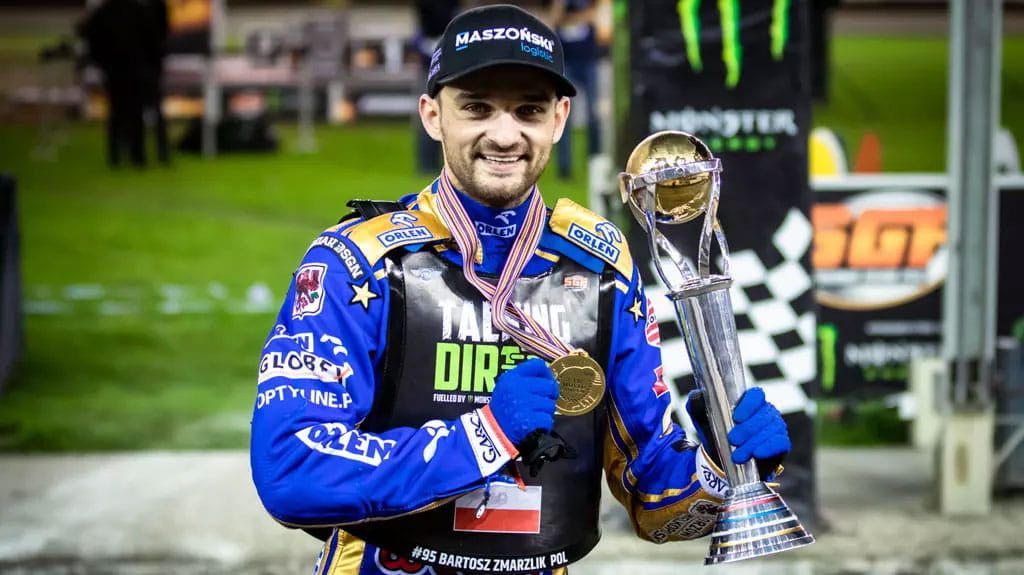 Mitas, part of the Trelleborg Group, celebrates 2020 FIM Speedway Grand Prix World podium finish with Polish hero Bartosz Zmarzlik, Great Britain's icon Tai Woffinden and Swedish star Fredrik Lindgren, all of which ride Mitas Speedway Competition tires.
Gustavo Pinto Teixeira, Vice President Two Wheels and Specialty Tires, says: "We are pleased to see another great achievement by our riders in the 2020 season. Speedway racing has always had a special place in the heart of Mitas, being the origin of our motorsport activities. We are delighted that the greatest Speedway riders still recognize Mitas as the best choice."

Bartosz Zmarzlik, 2020 FIM Speedway Grand Prix world champion, adds : "I'm really happy to win the world championship for the second consecutive year. I would like to thank Mitas for all their support and great cooperation during the season."

In the 2020 FIM Speedway Grand Prix season Mitas has supported nine riders under an exclusive sponsorship programme: Bartosz Zmarzlik, Emil Sayfutdinov, Fredrik Lindgren, Jason Doyle, Leon Madsen, Martin Vaculik, Matej Žagar, Patryk Dudek and Tai Woffinden.

The Mitas Speedway range currently consists of various tread patterns developed for different types of speedway racing and the Mitas SW-07 FIM homologated tires always meet or exceed the official requirements of the FIM certification programme.
Download the press release in PDF
Photo: Tomasz Przybylski ZMARZLIK.COM