Mitas adds new sizes of dual-purpose tire TERRA FORCE-R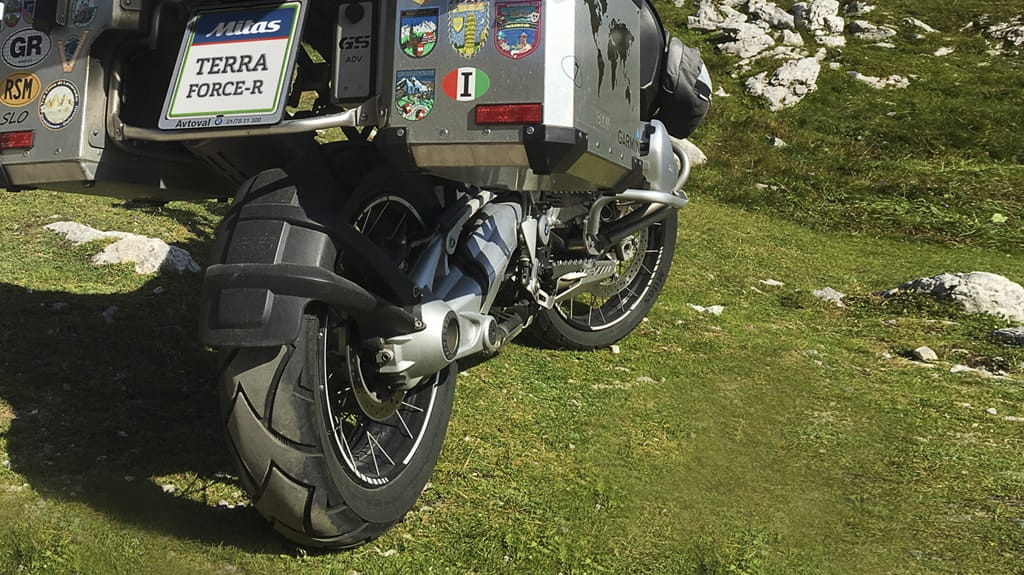 Mitas, part of Trelleborg Group, is extending its TERRA FORCE-R dual-purpose tire range and adding five new sizes from March 2017. After the extension, the range will include eight sizes. Mitas TERRA FORCE-R is designed for maxi enduro and trail motorcycles and is meant to be used 90% on-road and 10% off-road.
Ksenija Bitenc, Director of Motorcycle Tires and Tubes Product Area, said: "By extending the 90/90-21 tire size to V speed index (240 kilometers per hour), we will get a perfect set for a combination of 90/90-21 54V for front wheels and 150/70R17 69V for rear wheels."
Bitenc added: "TERRA FORCE-R is our flagship product featuring advanced technologies, which are the result of in-house research and development. This gives the tire excellent grip, optimal balanced wear and maximum confidence for riding on-road as well as off-road."
The dual-purpose TERRA FORCE-R tire is designed for daily commuters as well as adventurers who love longer trips with both passengers and luggage. Both groups of riders can enjoy a safe, user-friendly and dynamic riding experience. Riders will appreciate the excellent traction on wet or dry roads and outstanding performance on light off-road surfaces. Mitas TERRA FORCE-R's street-oriented tread pattern ensures immediate grip, easy steering and maneuverability with good straight and corner stability. It is an excellent choice for riders of adventure motorcycles.
Mitas TERRA FORCE-R features advanced technologies such as OGT3D (3-D Optimum Groove Technology), SCT (Strong Carcass Technology) and FEA (Final Element Analysis), which are the result of in-house research and development.
Mitas TERRA FORCE-R sizes available from March 2017:
120/90-17 64H TL Rear
130/80-17 65H TL Rear
100/90-19 57H TL Front
90/90-21 54H TL Front
90/90-21 54V TL Front
Currently available:
110/80R19 59V TL Front
140/80R17 69V TL Rear
150/70R17 69V TL Rear
Download the press release in PDF