Honda 150 European Championship to use Mitas tyres in 2017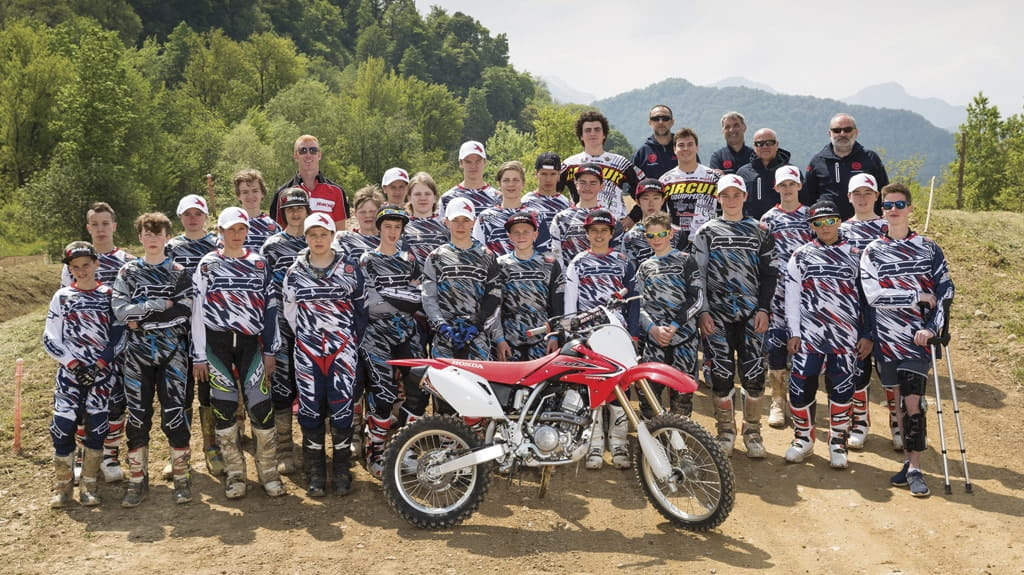 For the 2017 season, the Honda 150 European Championship will use motocross tyres provided by Mitas, the leading European motorcycle tyre manufacturer.
The 11-14 year old riders will compete on identical Honda CRF150R machinery with Mitas tyres, which the 30 selected riders will have the chance to familiarise themselves with at the lovemytraining pre-season training camp in Boves, Italy (28-30 April).
The Honda 150 European Championship, as the youth support series to MXGP, will be present at five grand prix rounds in 2017: Germany, Portugal, Belgium, Sweden and The Netherlands.
To apply to compete in the 2017 season email applications@honda150championship.com, or visit www.honda150championship.com, Facebook, Twitter and Instagram for more information, news, photos and videos.
Gordon Crockard, Honda Motor Europe Off-Road Manager
"It gives me great pleasure to introduce Mitas to the Honda 150 European Championship as our tyre partner for 2017. The collaboration of these two leading companies working together is exciting and carries a high level of potential. The young riders of the series will benefit on track with the traction performance of the Mitas tyres and I believe the commitment from Mitas, to move forward together with the series, will accelerate progression in tyre technology for youth sized motorcycles."
Luka Mežan, Mitas Moto Racing & Sponsorship Manager
"I believe that the partnership with the Honda 150 European Championship shows the enthusiasm and determined commitment Mitas has to off-road racing and that it creates a solid basis for further development of motocross.
Cooperation with such a respected and highly renowned partner as Honda is a high recognition for Mitas and proves the top quality of our tyres. We are really keen to support all these young riders on their way to higher MX classes and we are proud that we play an important role in this story. As a specialist in off-road tyres, Mitas is keen to help nurture the motocross talent of tomorrow."
Mitas is one of Europe's leading motorcycle tyre manufacturers, and its sports roots go back to 1947 when it first started producing motorcycle tyres for speedway. Mitas motorcycle tyres and tubes are manufactured in production facilities in the Czech Republic and Slovenia. The range includes on-road, trail, off-road, scooter and moped tyres.
Download the press release in PDF