Mitas to exhibit at Festival Interlagos 2022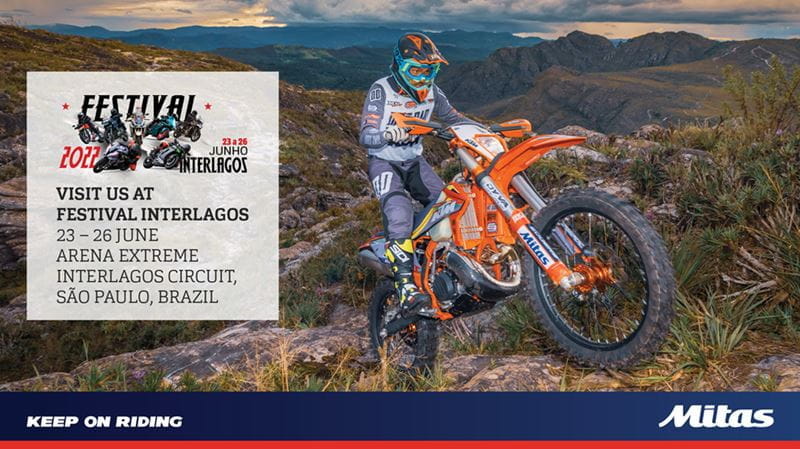 Mitas will showcase its flagship products from its on-road, trail and adventure tires, to its off-road motorcycle tire range at the Festival Interlagos, held at the legendary Interlagos Racing Circuit in São Paulo, Brazil, from June 23 to 26, 2022.
Alexandre Botti, Sales Manager for Latin America at Trelleborg Wheel Systems, said: "It is really exciting to see this fantastic event back. We are proud to be here for the first time and see our products being selected by several motorcycle riders competing in various disciplines. We offer a variety of high-quality motorcycle tires, tubes, and mousses that deliver the best performance on and off the track."
The legendary Interlagos Racing Circuit will welcome the leading brands of the motorcycle industry in a mega event at a venue measuring over 100,000 square meters and is expected to host 40,000 participants, twice as many as in 2021. The 2022 edition brings many new attractive events, such as the Brazilian Motocross Championship, and one stage of the Brazilian Flat-Track League, with races held on Friday, Saturday, and Sunday.
Marcio Marinho, Festival Interlagos Director, says: "We want the Festival Interlagos to become the biggest motorcycling event worldwide. This year, visitors will already be able to enjoy a wide range of events; three different racetracks, motocross and flat-track championship stages, and concerts given by well-known performers."