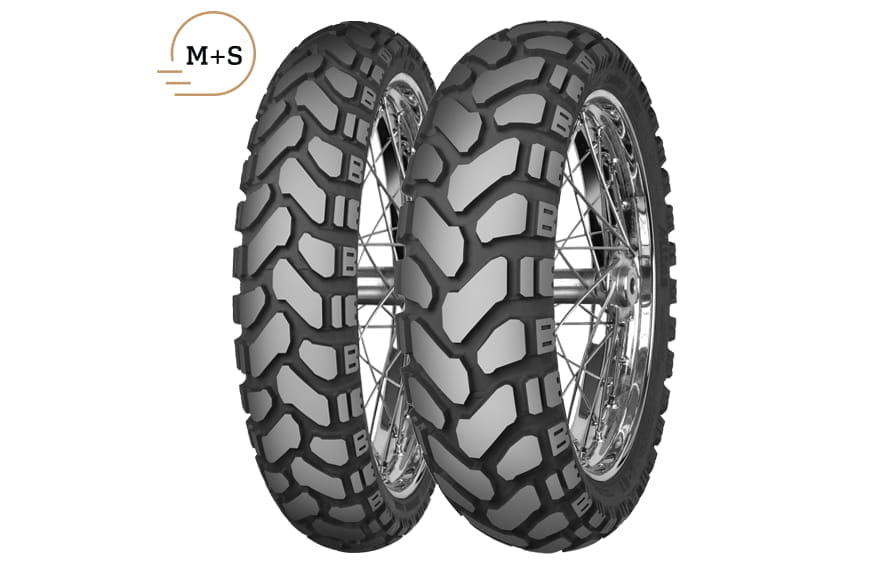 Mitas E-07+ is designed as a 60/40 Dual Sport – Trail – Adventure bike tire (60% road & 40% off-road use). It is an M+S (Mud & Snow) homologated tire, thanks to the profile design. Ideal for riders looking for a multifunctional adventure tire with the best mileage durability in its segment for on-road rides but still able to travel difficult off-road sections. Excellent for long journeys around the globe when changing a tire in the middle of a trip is not an option. The rounder profile, compared to the E-07, ensures great manoeuvrability and cornering stability, while the aggressive chevron pattern helps disperse water, soil and mud from the surface even in the most extreme conditions. The harder compound of the specific DAKAR version (Yellow stripe marking) ensures 20% extra mileage if compared to the standard version and almost total puncture resistance, thanks to the reinforced carcass. The compound of the standard version (non-DAKAR) is more suitable for wet road surfaces.
Technical data
| | | | | | | |
| --- | --- | --- | --- | --- | --- | --- |
| Rim size | Tire size | Load Index/Speed Index | TL/TT | Front/Rear | Version | Stripe colour |
TL* - on tube type rim fit a tube.