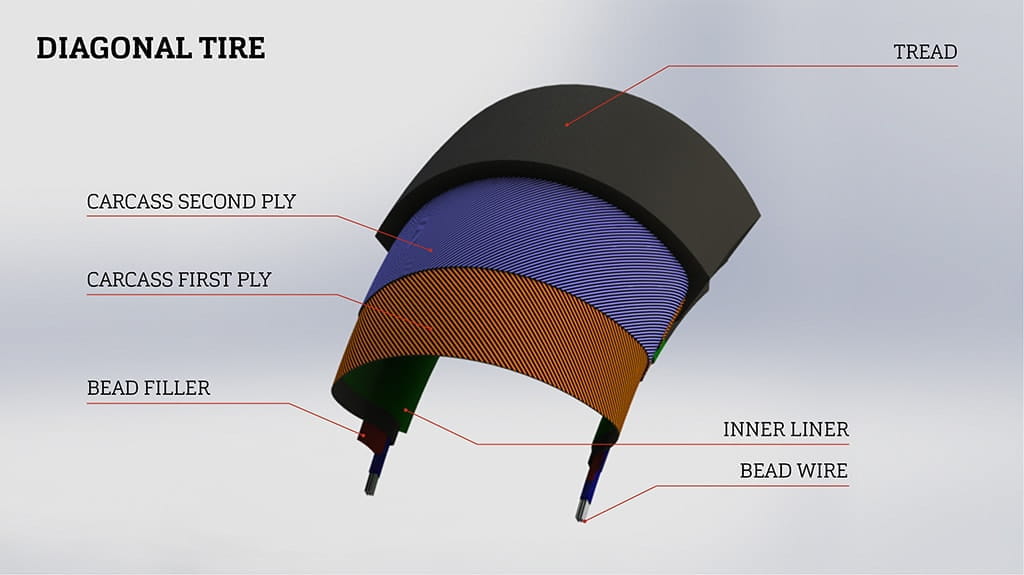 Diagonal tires have the longest tradition and are most spread in the market. The carcass of a diagonal tire is composed of two or more textile cord layers (rayon, nylon, polyester), which are crossed at certain angles. Diagonal tires are the right choice for smaller motorcycles with a lower cubic capacity, scooters and older motorcycles whose chassis is adapted to diagonal tires.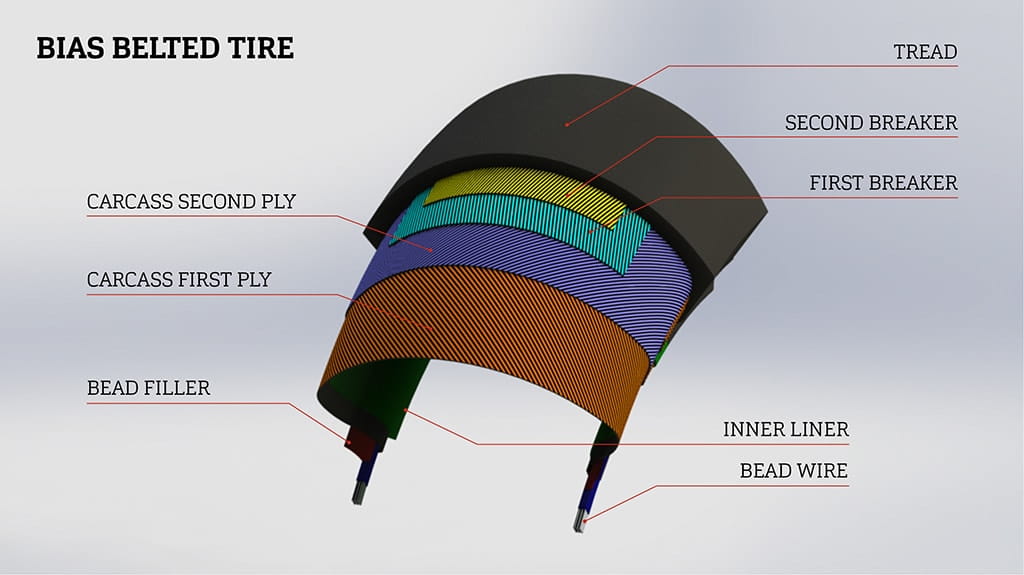 Bias belted tires are actually diagonal tires with a reinforced diagonal belt under the tread surface. These tires are designated with the B letter (diagonal belted tires), e.g. 130/90B15. These tires are ideal for higher cubic capacity motorcycles whose chassis is not adapted to radial tires and demand for stronger tires.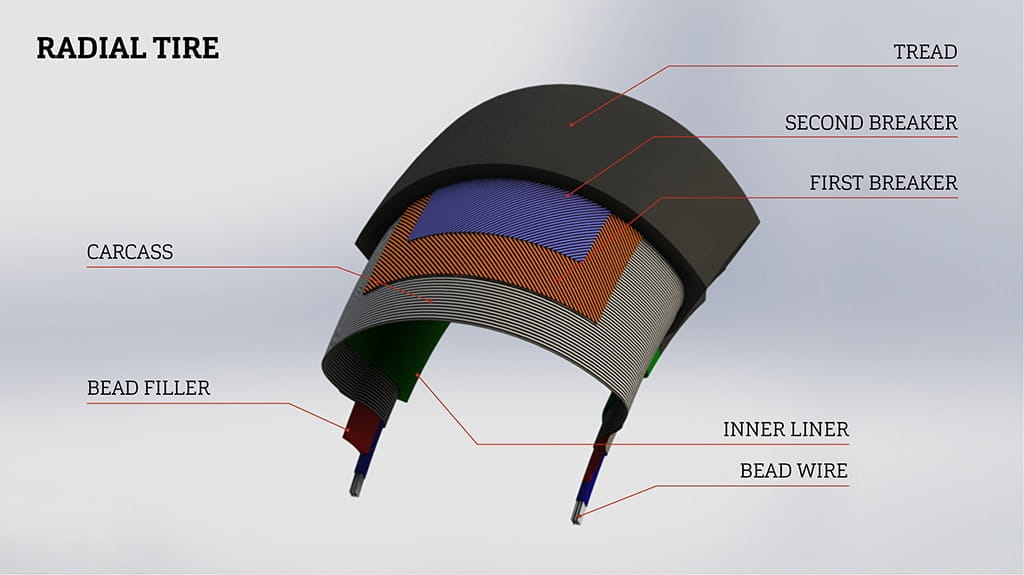 Radial tires have a carcass with a cord layer placed at a 90°angle in driving direction. To stabilize the tire tread surface, the reinforcement cord belts are placed over the carcass. Radial tires are the right choice for motorcycles with higher cubic capacity since they have to transmit strong forces onto the road, which develop at accelerating, braking and cornering. Radial tires have many benefits, the most important one being the ability to reach high speeds. Due to a centrifugal force, the temperature in the tire increases, which can damage the tire, aggravate the road grip and increase tread wear. The radial construction eliminated almost all disadvantages of diagonal tires. The behavior of a tire in limiting conditions is better predictable.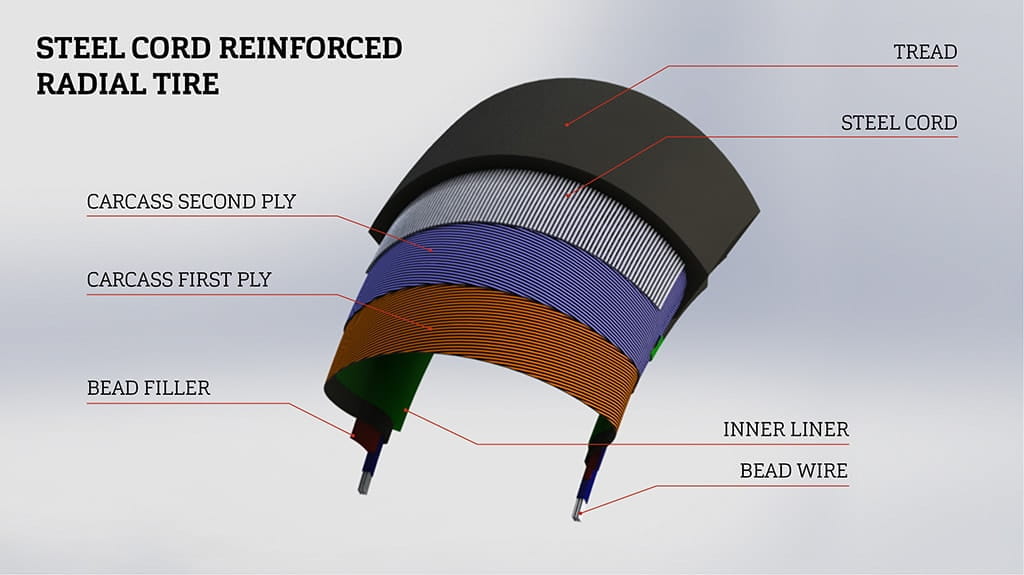 Steel cord-reinforced radial tires have additional steel cord placed under the tread surface. The final result is a more rigid carcass which delivers optimum riding performance as the tire wears and also through its entire lifetime.