Mitas extends its mousse range with a new rally version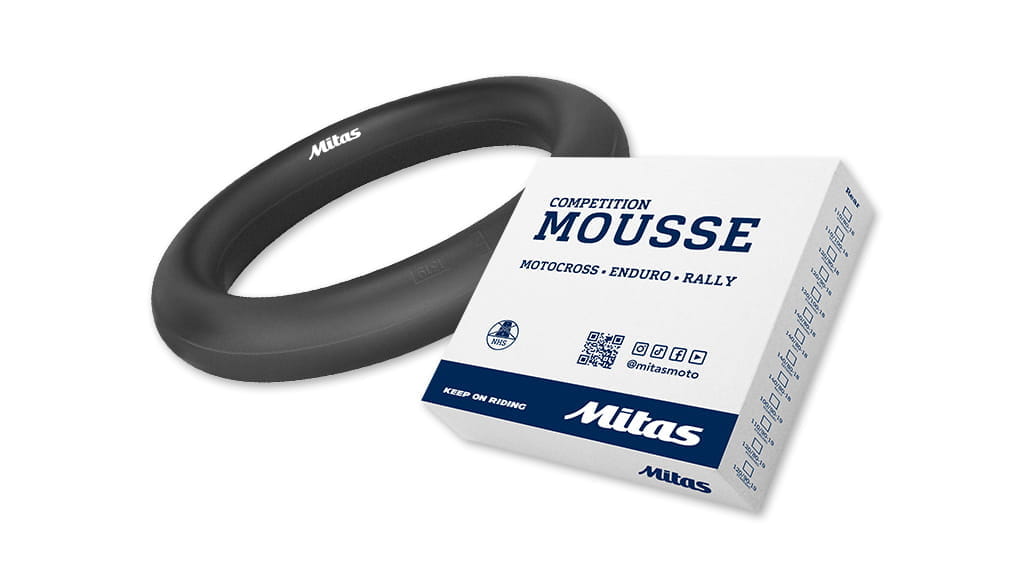 Mitas extends its mousse range with a new rally version to meet the specific demands of rally racers from all over the world.
Gustavo Pinto Teixeira, Vice President Two Wheels at Trelleborg Wheel Systems, explains: "When developing the new Mitas Rally Mousse, we had in mind that racers are seeking a durable and versatile mousse option, which will deliver constant performance throughout the whole race."

The complete development process was supported by professional racers in various weather conditions and terrains. The most demanding test was performed by rider Simon Marčič during the arduous 2022 Dakar Rally. He reviewed the mousse in an online video after he successfully finished the race: "This new Mitas Rally Mousse really proved its superior performance in terms of versatility, and resulted in the perfect choice for different types of rally from short to long ones." Link to the video

The new Mitas Rally Mousse features a durable compound that is suitable to high speeds and resistant to heat and sharp objects, delivering superior performance on vertical technical sections. It is designed for use in combination with a range of Mitas Rally tyres including E-12 RALLY STAR, E-13 RALLY STAR, C-21 STONEKING and C-17 STONEATER Dakar, and available in the 140/80-18 rear and 90/90-21 front sizes.

In addition to the Mitas Rally Mousse, the Mitas mousse range includes products for Motocross and Enduro, available in several 18 to 21-inch sizes and in three different versions: from a standard for motocross and cross country, to a soft version for enduro and an extreme version for technical extreme enduro sections.

For further information on the Mitas mousse range, go to https://www.mitas-moto.com/en/products/tubes-and-mousse/mousse.