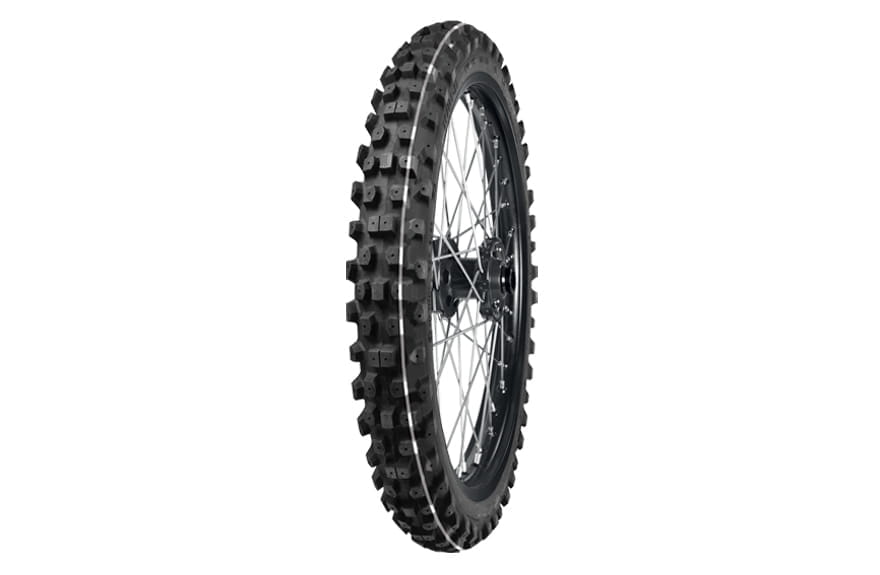 Slightly tighter knob pattern than XT-444 and more stud placement options.
Mitas XT-434 Winter features a slightly narrower knob design than the XT-444 and offers more possibilities for stud placement.
Mitas Winter Friction tires are made of a standard motocross carcass and a special compound that remains flexible and elastic in the freezing cold down to -15°C. The best option for winter riding in cold weather where the frozen ground is to be expected. Winter friction tires are ideal for use with studs.
Technical data
| | | | | | | |
| --- | --- | --- | --- | --- | --- | --- |
| Rim size | Tire size | Load Index/Speed Index | TL/TT | Front/Rear | Version | Stripe colour |